IMPORTANT: Please check with USFA fencing to determine if USFA club insurance covers online classes. Clubs that have non-USFA insurance should check directly with their insurance provider in regard to coverage of online classes.
How to create a virtual fencing club
We are living an unprecedented situation. COVID-19 has threatened to our on-site fencing activities and WE MUST ADAPT. This article is meant for those fencing club owners that need some guidance or ideas on how to create involving online activities targeted to our fencers. We need to see this as an opportunity to reach our fencers in a different meaningful way. Social distancing can mean a further development on fencing with a different twist.
Keep in mind this is not a complete list, this is intended to fire your creativity and show some guidance on how to enable online learning in fencing.
1. Create meaningful active interactive lessons
Fencing is a highly interactive sport. Therefore online learning while teaching fencing should be highly interactive. Request feedback from your students, post leadership boards, make a highly interactive medium. Furthermore, utilize your students to lead the momentum of the lessons. Just like an individual lessons can go from coach initiated exercises to student lead, your online teaching can follow a similar path. Have students lead sessions.
2. Asynchronous and synchronous communication
Async communication refers to comm that doesn't require to view it live. While sync comm would refer to the communication that would be direct and in real time to your students. Have both, some people prefer asynchronous comm for exercises and some other prefer sync. A simple approach is to record your lessons and publish them online afterwards. A more detailed solutions is to combine exercises or daily challenges that can be completed asynchronously and can be then referred in the sync lesson.
3. Create habits
Habits alleviate the anxiety that some of our fencers may be experiencing. In addition fosters culture within the club and enhances efficiency while learning. Develop small habits that are in coordination with the culture of your teaching and your club. This can be as simply as meeting at the same time during your online interactions. Be creative and find solutions that create habits with your fencing activities.
4. Understand the situation and be sympathetic
We are in a tough situation. And for some that are not accustomed to online teaching, it is rough and unexplored territory. Be understanding, and help your fencers through this situation. Don't be afraid of giving extra encouragement to them while attending your lessons. A little of extra love can go a long way. You are in a position of power to improve the optics of the current situation.
5. Curate and enhance your online skills
Lets be realistic, the same way your first lunge wasn't perfect, your first online class won't be. Practice, practice, practice, and then review and gather feedback. It's pointless to practice without knowing what you are doing good or bad, and correcting and improving. Be patient and have your technology tools down, the rest will come with time.
---
You can do e-Fencing live classes with fencers through some of the videoconferencing tools that we recommend in this article. This helps fencers being in touch with the sport, plus it adds fun and structure while staying at home. Send simple and comprehensive instructions to your fencers and parents, for example:
1) please download the Zoom app to your smartphone or your tablet or you can use a laptop or PC.
2) Create a free account using the same email that I have for you.
3) add me to your contact ( PUT YOUR EMAIL ).
4) I will invite all of you to join my contact once I got confirmation from you that you will let your child join the e-fencing classes.
Try to specify the following questions:
When?
When will the e-class take place? | try to keep it consistent and if you can keep the same times that you had in your club prior the pandemic, this can give a sense of normality and structure to your fencers. Certain software solutions will allow you to schedule online meeting in advance and using the same link to connect.
EXAMPLE: *CLASS GROUP A (DAY AND TIME 30MIN)
What is the topic of the class?
Determine what is the topic/theme of that class, and which structure you are giving it. Share it with your class in advance and think before you teach.
EXAMPLE: Warm-up, Stretching, Coordination, Footwork, Fencing on targets
What requirements do you need from your students?
Set clear expectations to your students, both what you are providing and what they are expected to do. Clear expectations will provide a sense of trust that may be lacking since you are not meeting face to face.
Be online these specific days and time. Try to make a target on the wall in any available place even target will be pillow, jump rope, tennis ball, fitness mat.
What equipment should the student have?
What are you requiring from the student to do or to provide. Be realistic and helpful, if you are requiring extra equipment be flexible and original, be mindful of space (not everybody has a big house) and create ways to set your fencers on top. This is a great time on showing to create a home target for practice that will be used not only during this time but also in the future.
Sword, glove, mask (IF YOU HAVE)
---
Video Analysis of Bouts - Tactical / Technical
Option 1: Pick a fencing bout that can be analyzed by your students, tell them to focus on one tactical aspect, have homework in advance and discuss the results on a video session. Why and when things happened? How can those tactics/techniques can be incorporated in the repertoire of your student. Try to encourage students to lead the discussion.
Some sources:
https://www.youtube.com/user/CyrusofChaos
Analyze fencing lessons and prepare for the future
Luckily we leave on the era that a lot of things are online and recorded. Pick a lesson pertinent to the weapon you are coaching. And discuss it with your students. You can select a subsection and have visualization exercises. After that you can either select of modify that section and transform it so it can be implemented at home. Work with your students to be able to analyze individual lessons and detect the 'flavor' of the lesson. Introduce them to coaching and to higher levels of tactical analysis.
USFCA videos of lessons - https://usfca.org/index.php/membership/videos
Youtube fencing lessons in three weapons - https://www.youtube.com/user/enriqueazvz/playlists
How to create your own target dummy
You may have a lot of home time in your hands. This may be a great opportunity to either build a target dummy if you don't have one yet, or to improve the one you already have.
ANALOG: https://www.reddit.com/r/Fencing/comments/4cht1z/diy_fencing_dummy_arm/
Train your fencing coaches
This time can also be used to improve your skills as a coach, and to improve the level of the coaches in your club, train to improve you online presence and quality of lessons, and try to improve one thing a time every day that you give a lesson online. The USFCA provides video recordings on previous clinics, so you can watch a particular section and make a discussion board between your coaches to improve the level of instruction in your club.
One of your weekly sessions can be dedicated to learn more about refereeing. There are many resources out there (some listed below), you can have different levels of expertise and dedicate different levels of difficulty to the different sessions. A simple approach to this is to go through the study guidelines and select a section of questions. Have those questions as homework prior the class, meet with your students and foster communication among them. After the peer discussion clarify questions and reveal the correct answers and discuss why they are correct and how they could become a different option.
US FOC - https://www.usafencing.org/referees
The fencing referee (YOUTUBE) - https://www.youtube.com/channel/UCkBXUmM8xodWjdSpmYeckVQ
Introduce your fencers to new resources online
Please pay attention to precision. Don't rush, take your time to feel each position and end each repetition in perfect en garde position. These are designed to do on a fencing strip, so whatever space you have, you need to adjust the number of repetitions to however 14 meters (42 feet) come out. Please find attachments.
Levavasseur footwork exercises (with weapon): These are built one upon the next akin to "The 12 Days of Christmas."
Stand in en garde position. Check to see that it is perfect. Pick up your feet 4 times (twice each foot) - 5 repetitions
Add on: lower position so that knees are at 90%, hold for a second, and resume en garde - 5 repetitions
Add on: 2 short advances – 5 repetitions
Add on: lunge (hand first, pause in lunge, check position for perfection), return en garde backwards, keep hand extended with hand high, at forehead level (check for perfect position before proceeding to next repetition
Add on: 2 long retreats
Footwork and blade-work together
Golf ball drills. Thumb tack, length of string, roofing nail, golf ball. Now you have a perfect moving target to practice against.
Stick tack in wood crossbeam. Suggested: on inside of bedroom closet. No one will be stabbed unexpectedly.
Drive roofing nail into golf ball (use a used one)
Attach string to the roofing nail
Measure the string length from the tack above to where the extension of the fencer in question would meet the ball, if the fencer were in perfect en garde.
Start from stationary garde, no leaning or rocking. Proceed to extend advance,, followed by extend lunge, parry riposte in any creative and signature way you choose.
Coins can be used to sharpen our reflexes and also, they can be amusing while developing elementary skills for fencers. We have included some examples here:
---
This is a compilation of articles that explain the challenges on today's situation: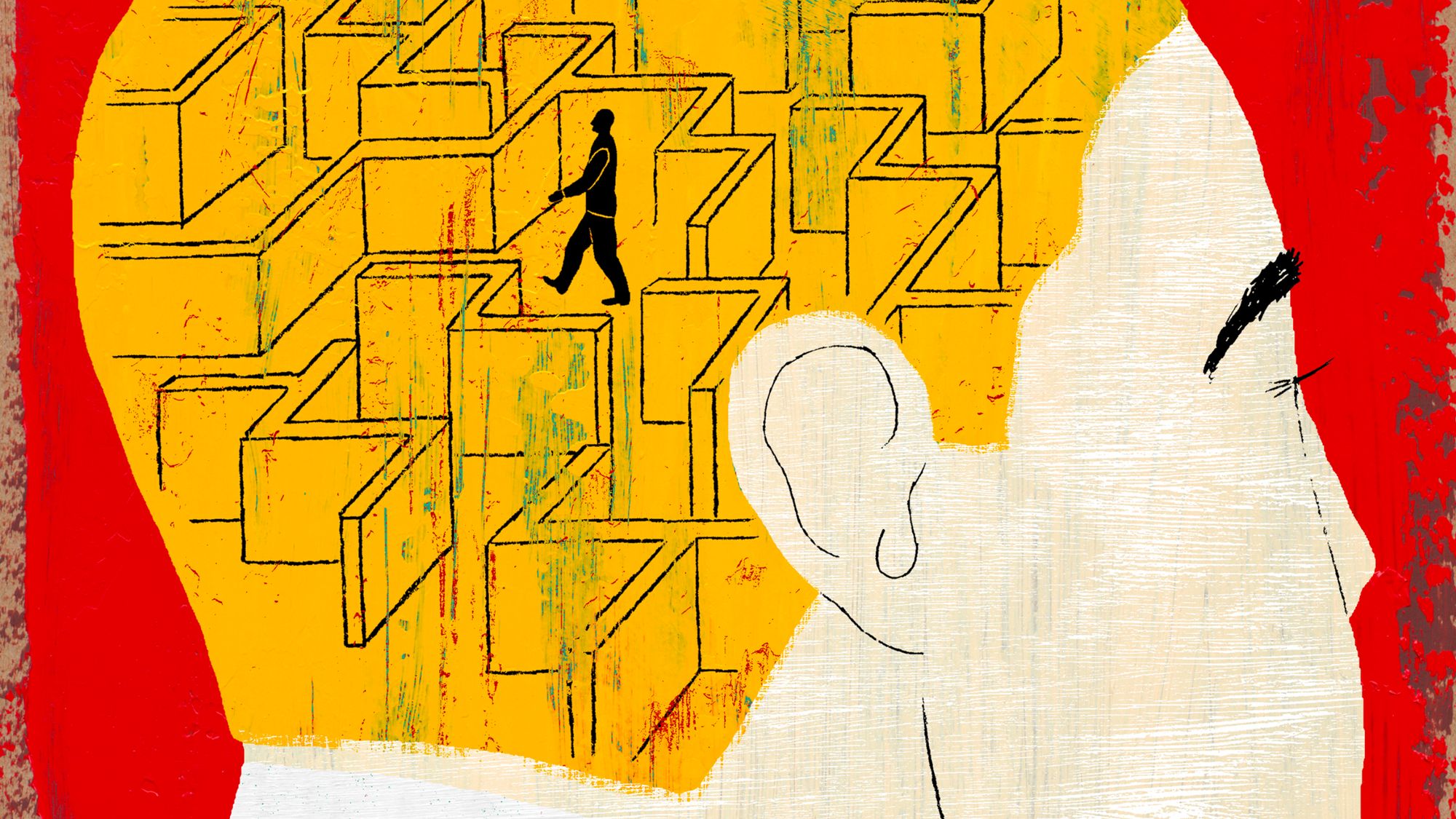 Teaching Through a Pandemic: A Mindset for This Moment
How leaders can maximize trust and minimize stress during the COVID-19 pandemic
Speaking of Psychology: Coronavirus Anxiety
Coronavirus and Youth Sports: How to Manage the Crisis
---
Allows for video-conferencing for free for up to 40 min
Similar to zoom but fully free
---
Treasury Department and the Small Business Administration - Paycheck Protection.
Two key dates to keep in mind – on April 3, the loan process opens for small businesses and sole proprietors; and on April 10, the loan process opens for independent contractors and self-employed. It is best not to wait – as the $349 billion that has been appropriated for this program – will be exhausted quickly!
https://home.treasury.gov/policy-issues/top-priorities/cares-act/assistance-for-small-businesses
https://www.sba.gov/page/coronavirus-covid-19-small-business-guidance-loan-resources
Tax Relief for clubs
https://www.irs.gov/coronavirus
---
Other resources:
Sport England -https://www.sportengland.org/news/coronavirus-information-sector
Sport England - How to stay active while at home
PROJECT PLAY - https://www.aspenprojectplay.org/coronavirus-and-youth-sports/
Online Safesport - https://uscenterforsafesport.org/wp-content/uploads/2020/04/SS_Digital-Safety-Flyer-041620.pdf
State & Local Policies by Area - updated every 5 mins
Open for Business guide by state and business type - "Are Physical Fitness Businesses Open to Customers" updated every 5 mins
---
Club members that are publishing their own social-distanced fencing solutions:
Northwest Fencing Center Youtube channel - https://www.youtube.com/channel/UCossHnK8_UNXsJKUP3Kacvw
Cutting Edge Sabre Fencing - https://www.youtube.com/channel/UCqkG3bn2iX3cX99L5tXyhYA
Gryphon Fencing Club - https://www.youtube.com/channel/UCSZB03w4P-rJA88KxDyI16A/videos
Fencing Academy of Philadelphia - https://www.youtube.com/channel/UC_tQdQq_OT2Dm6PxzPspZTQ
Red Star Fencing - https://www.youtube.com/channel/UCQIufTnmxoaoPxohiYui49g
Ile de France - https://www.youtube.com/watch?v=PkpSPuc6L-g
Kaizen academy Sport - https://www.youtube.com/channel/UCY1rClJdXGacLQLNAZaU7tg